Spend time in your favorite places watching birds–then tell us about them! In as little as 15 minutes notice the birds around you. Identify them, count them, and submit them to help scientists better understand and protect birds around the world.
Results are In!
Birds unite the world each February for the Great Backyard Bird Count. Collectively, we found 7,538 species of birds—2/3 of the known 10,960 species we share the planet with. More than 200 countries came together to share bird sightings, making our global submission map light up for four consecutive days. Click below to see more!
GBBC 2023: A Huge Success
Thank you to everyone who participated in GBBC 2023. The numbers are still being finalized but it is safe to say the world united around birds, once again.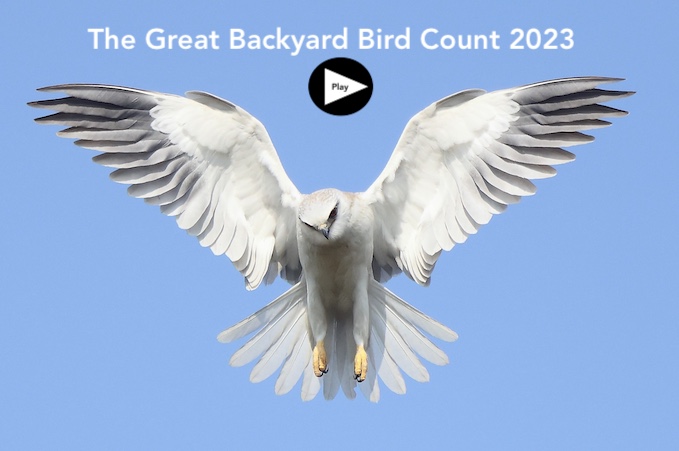 Be Part of a Global Event
Watch observations roll in from around the world. Each submitted checklist becomes a glowing light on our bird sightings map.
We are crunching the data and will have final report by April 1, 2023! So far, the results are inspiring.
Connect to Birds, to Nature, and with Each Other
Birds are everywhere, all the time, doing fascinating things. Join us, February 16–19, 2024, when the world comes together for the love of birds.
Showcase Your Photos from the Count
We enjoy seeing your pictures from the count. Share pictures of birds, yourself, and others birdwatching in your yards or at your favorite birding spots.