Half a Million Birdwatchers
Birds unite the world each February for the Great Backyard Bird Count. Collectively, we found 7,538 species of birds—2/3 of the known 10,960 species we share the planet with. More than 200 countries came together to share bird sightings, making our global submission map light up for four consecutive days. Our gratitude extends to each and every contributor around the world who shared Merlin Bird ID(s), eBird checklist(s), or photos, sounds, or videos from February 17–20, 2023. Enjoy this summary from the four-day event.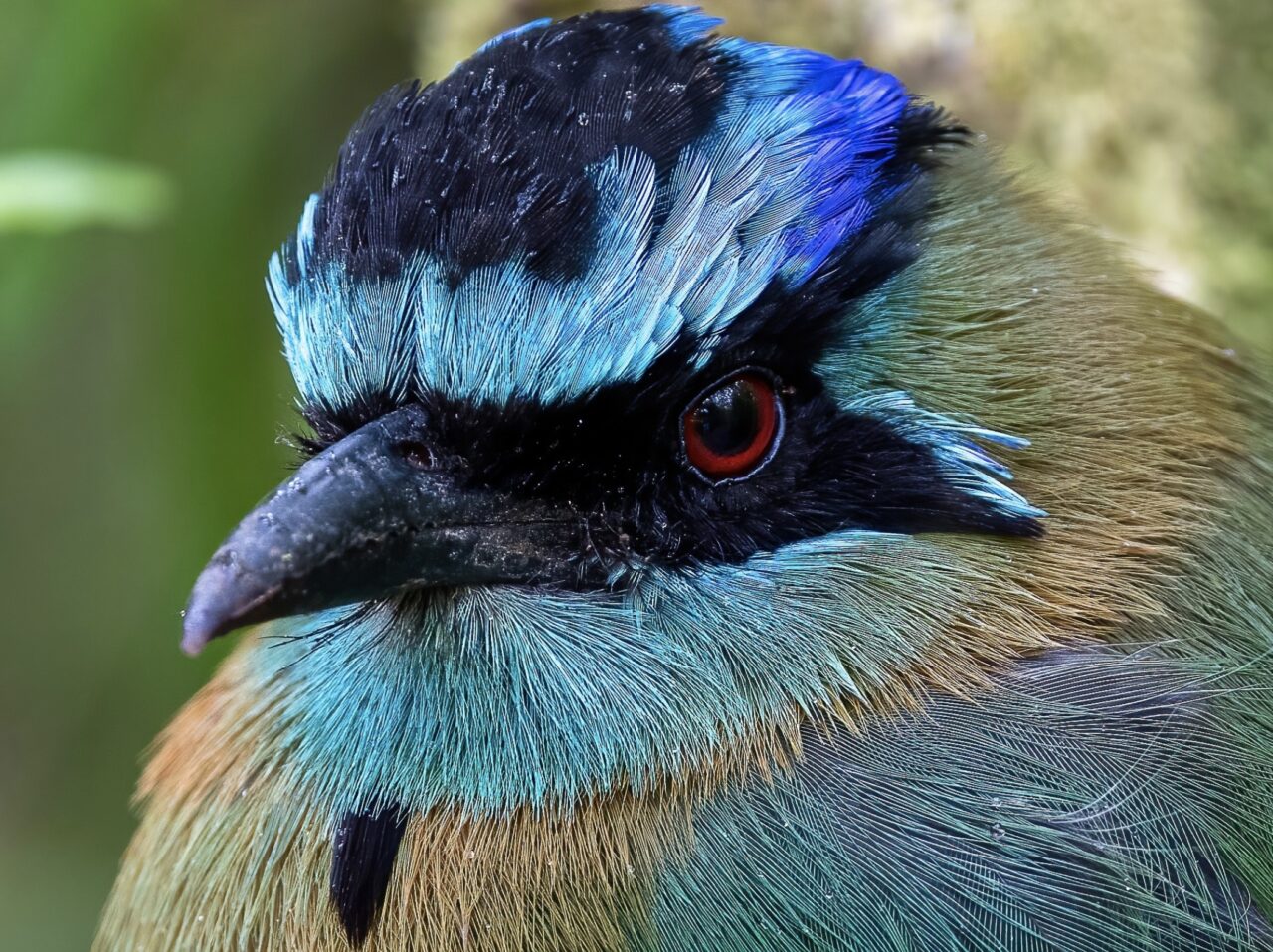 In a snapshot
7,538 species of birds identified
202 participating countries
390,652 eBird checklists
372,905 Merlin Bird IDs
151,479 photos, videos, and sounds added to Macaulay Library
555,291 estimated global participants
Numbers may change slightly as final checklists are added and validated by our reviewers. Data reflect totals through March 6, 2023.
Birding Flourishes and Grows
The graph to the left tells an inspiring story. The GBBC became a global count in 2013. Since then, the project has experienced consistent increases in the number of people sharing bird sightings. In 2021, we introduced the Merlin Bird ID app as another way for people to participate. Merlin has allowed more people to engage with birds in their communities and report them for the GBBC. Bird enthusiasts participated in droves in 2023, delivering a record-breaking jump in participation.
Participation Grows Worldwide
Just about every corner of the world participates in this annual count. We saw impressive increases in several countries:
Gambia, Angola, Kenya, and the Caribbean Netherlands each submitted 50% or more checklists compared to last year.
Thailand, Tanzania, Zimbabwe, Mozambique, Philippines, Isle of Man, Oman, Russia, Guadeloupe, Poland, and the Bahamas each experienced a 40% increase in submission rates.
Argentina, Colombia, Germany, France, Puerto Rico, Japan, Czech Republic, Italy, China, Switzerland, Uruguay, India, Austria, Antarctica, South Korea, Vietnam, Nepal, Cayman Islands, Slovakia, and Croatia each produced a 30% increase in submission rates.
We invite you to explore our graphs and data to see more of the incredible contributions that you made as global citizens committed to observing bird populations. Click green button below.
Searching Local Results
Many people ask, what did people see in my area during GBBC? While the global engagement is impressive, it is fun to take a deeper dive into what local sightings reveal. Use this step-by-step guide to search your area for local submissions and bird sightings. How many birds were spotted in your region? Are the birds in your community similar to the birds others have seen? Use the local search tools to answer these questions and more. You can even explore other participant's checklists.
Top Three Countries by the Numbers
The United States had the highest number of checklists with an impressive 236,904. Among the states California had the most checklists with 21,585—a 6.9% increase from 2022. Historically, Texas, Florida, and New York are not too far behind in numbers of checklists. Participants from Texas increased the number of checklists they submitted over last year's total by 11.2%. California and Texas also dominated the numbers of species reported with 389 and 370 species reported, respectively.
India had another impressive year, landing them in the second spot for total number of eBird submissions at 57,774. This was a 35% increase from 2022! Participants across India reported 1070 different bird species. The state of West Bengal had the most species reported with 495, while the state of Tamil Nadu had the most checklists at 12,436. Several territories and states saw massive growth in the number of submitted checklists–including Arunachal Pradesh up 650%, Sikkim up 607%, and Bihar up 215%.
Canada had the third highest number of eBird checklists for the 2023 GBBC with 33,051. eBird and Merlin submissions combined in Canada equaled almost 58,000. The province of Ontario delivered an impressive 14,614 checklists with British Columbia providing a respectable 6097 checklists. British Columbia had the most species reported at 197 but Ontario (153) and Nova Scotia (138) were not too far behind. A total of 253 species were reported in Canada—impressive given the cold conditions!
Click below to see more detailed results in the United States, India, and Canada.
Together, We Found 7,538 of the World's Known Species
Pictured to the right are the top 16 countries ranked by total number of species reported during GBBC. Colombia, the global mecca for the most bird species, takes the top spot once again with 1,293 species found in four days. Not too far behind was Ecuador with 1,105 bird species. India, too upped their tally this year finding 1,070 species!
Brazil, Mexico, Peru, Argentina, Costa Rica, Thailand, United States, Kenya, and Panama have all reported more than 600 birds species.
Australia, South Africa, and Tanzania each found more than 500 bird species—an increase for each these countries compared to the 2022 results.
Finally, China was a great surprise with large numbers of bird species reported this year—494. What an incredible collective effort to find the majority of the world's birds.
Inspiring Photo Submissions
151,479 media uploads including photos, videos, and sounds were added to the Macaulay Library during this 4-day event. Gorgeous images from around the world made up more than 141,000 of those submissions. See a selection of these photos below. Click the green button underneath the photo gallery to advance the images.
Click the dots above to view more gorgeous photographs of birds from around the world.
Flock Highlights and a Few Rare Visitors
Snow Geese and Sooty Shearwater are often seen in high numbers during the GBBC. This year an interesting sighting of 150,000 Baikal Teal were reported in South Korea. As expected, Red-winged Blackbirds were seen in the northern United States and Canada earlier than usual this year with the somewhat milder winter—one report documented more than 30,000 in Indiana. The Southern Martin gathered in impressive numbers in Argentina where a flock of 25,000 was reported.
Some rare winter visitors included a Lewis's Woodpecker seen in Canada. This species is predominantly found in the southwestern United States at this time of year. Also, an Indigo Bunting was seen in Ontario. These small striking blue birds are generally found wintering in Mexico or parts of Central or South America at GBBC time. They are rarely seen so far north this early in the season. Birds, as they often do, surprise us with their capacity to survive even the harsh temperatures of the northern latitudes.
Top Merlin Submissions
In the United States, these birds were identified most frequently:
Northern Cardinal
House Finch
Dark-eyed Junco
In India, these birds were identified most frequently:
Common Myna
Oriental Magpie-Robin
Large-billed Crow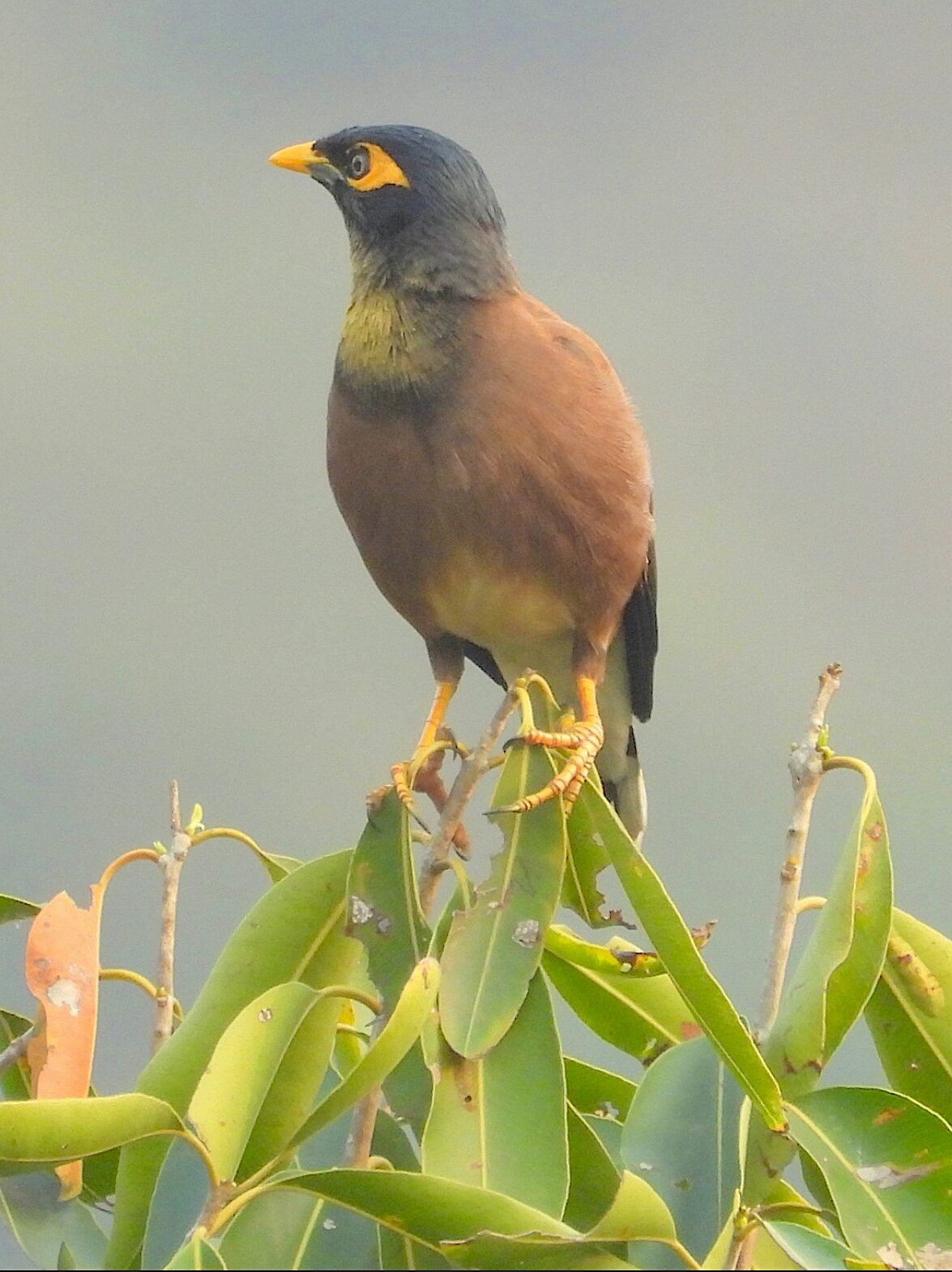 In the Canada, these birds were identified most frequently:
Black-capped Chickadee
Northern Cardinal
Dark-eyed Junco
We invite you to explore our graphs and data to see more of the incredible contributions that you made as global citizens committed to understanding and preserving bird populations.
Enjoy People Photos from GBBC 2023
Click the dots above to see more friendly faces of birders from around the world.
Next GBBC is February 16-19, 2024.
Thank you for another incredible year of birds!